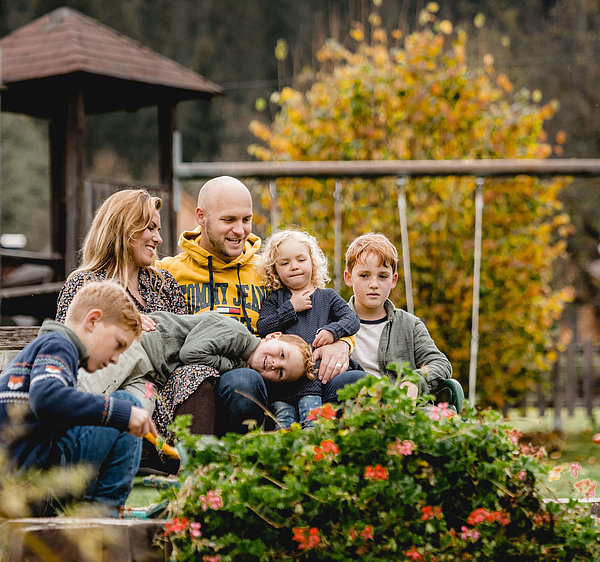 Well cared for and in good spirits!
At the family hotel with kids paradies in Austria
Time together, that's whats our kids love most. Therefore Sommerhof offers time as a family and organizes individual childcare if you need it. During the holidays the doors of our children's paradise are open 24hrs to enjoy time together to the fullest. There you can do handicrafts, dance, paint, play football, climb and laugh together, all with a smile on our faces.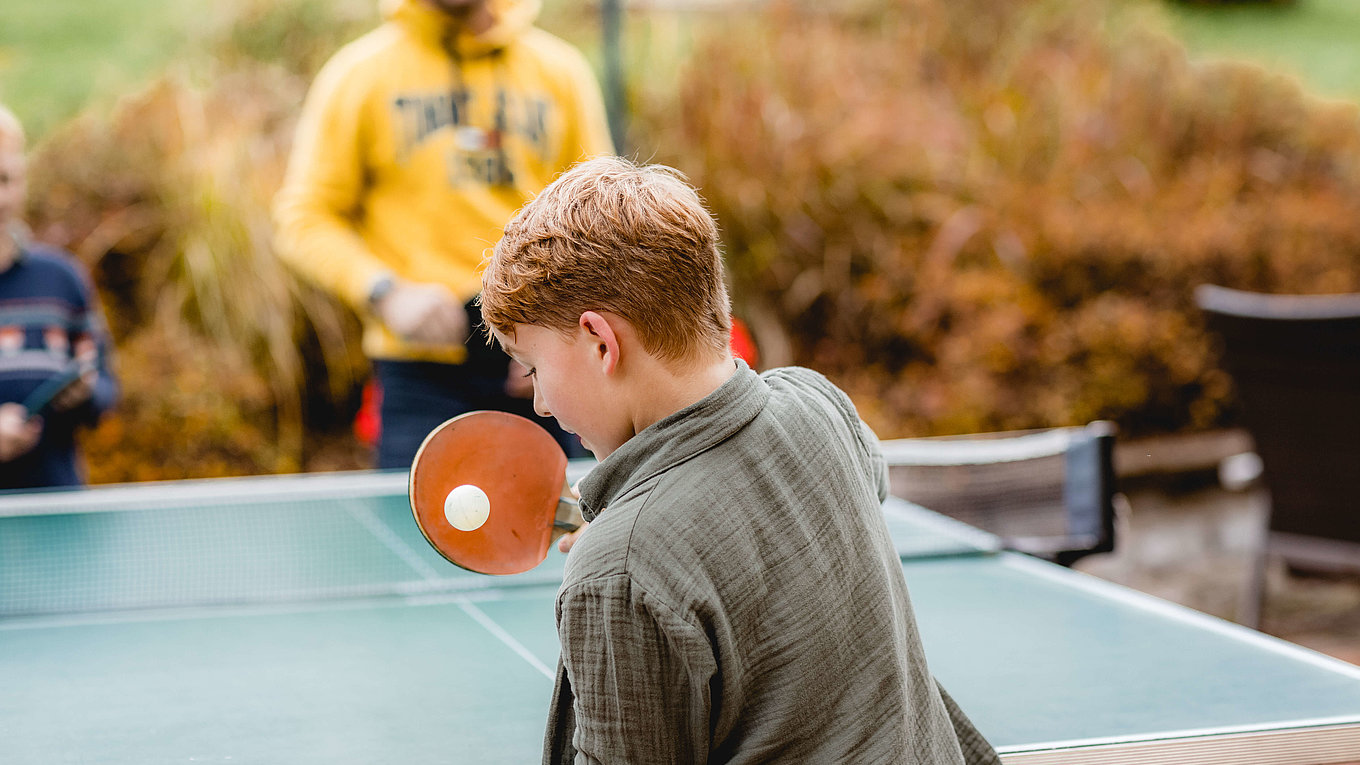 "What child doesn't dream of going on a treasure hunt with their parents or making memories with new adventure."
A holiday with Kids in Austria? Of course, that's what you get at the Sommerhof! And not only in the indoor area, where a soft play area, painting and craft tables, a climbing wall, table football and toys are waiting. When the sun is shining, it's time to go outside to the huge 1000 m2 playground or on an excursion into the forest, to the water fairies or fossil sites. Our team comes up with a new ideas that offers something for all ages every day. Sometimes in the green grass, sometimes in the powdery snow. It's going to be fun!
Guests at our family hotel with childcare in Austria love to be active. After all, there are wonderful excursion destinations all over the Salzkammergut. And when mum and dad want some wellness time for themselves, we are there to help and organize it.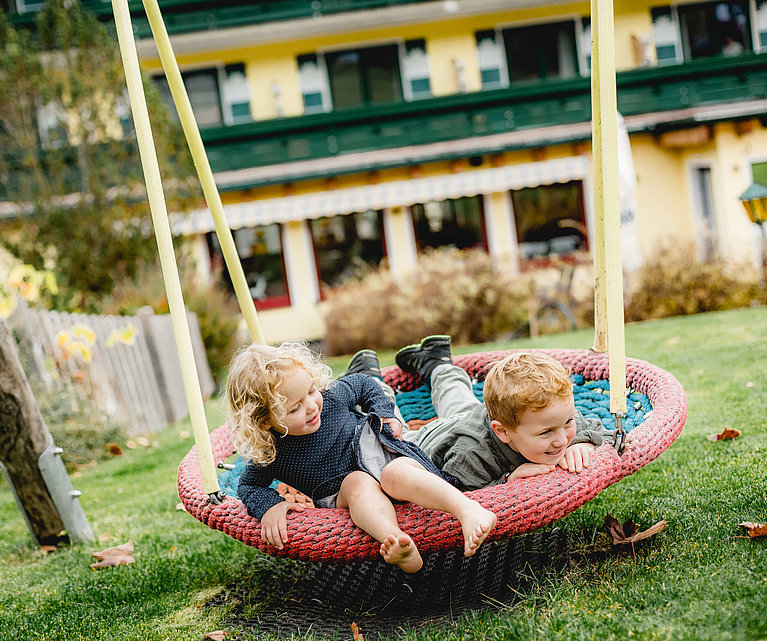 Outdoor playground
Let´s get loud!
Just behind the hotel is a 1000 m2 playground just waiting for little adventurers. Nobody minds if the shouts for joy or the sound of laughter get a bit raucous. Swings, a trampoline, ropeways, slides and climbing frames get everybody moving and give rise to new ideas for games. The playground can be seen from the pool and the terrace, so parents can watch over their little ones with peace of mind.