Until the tyres glow
Mountainbike adventures around Dachstein
Speed. Freedom. Close to nature. Mountainbike adventures around Dachstein release a whole spectrum of emotions. Some 100 km of mountain bike trails wind through the Gosau valley and up the surrounding mountains on forest trails and asphalt roads. Each tour rewards riders in its own way: with a view of the valley, typical alpine delicacies or a break in the midst of the mountain idyll.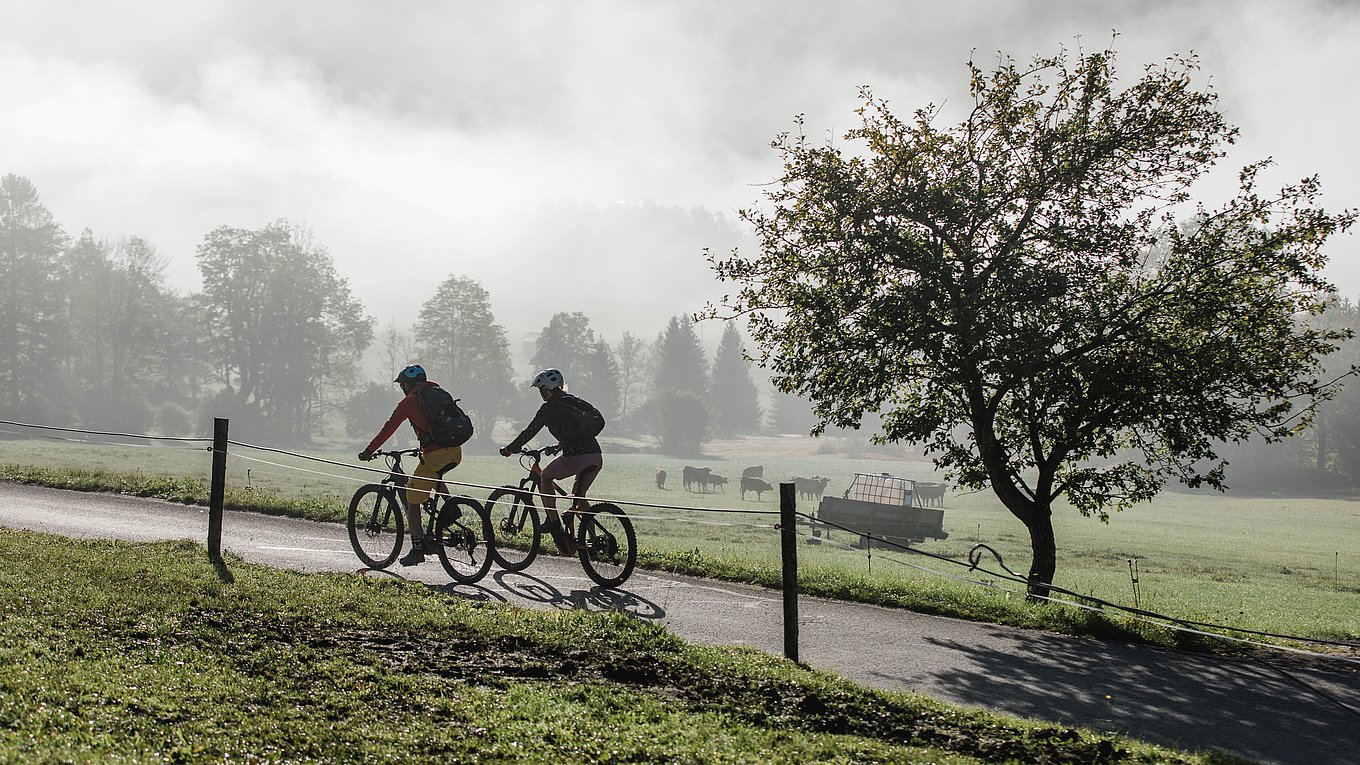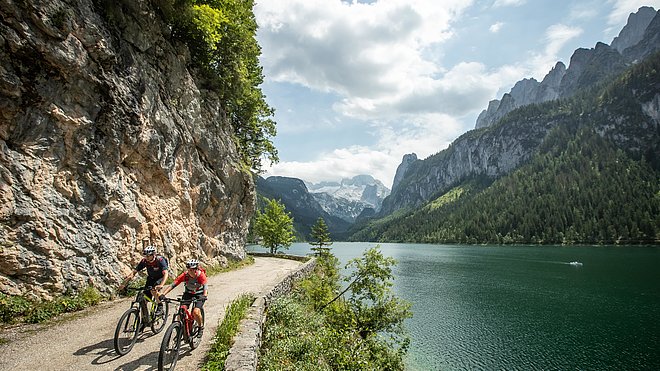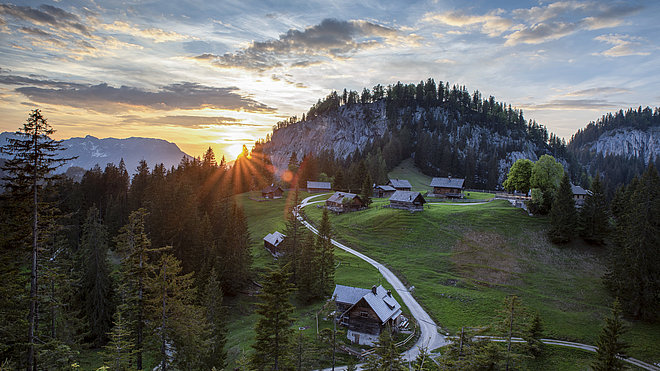 "We are always particularly proud of our Sommerhof Trophy team. Every year we send a cycling team into the race, with its own jersey and guest fan club."
MTB adventures can be had at every turn in the Salzkammergut. Dream-like views of the peaks of the Gosaukamm await those that pedal their way up to the Iglmoosalm. The Plassen, Hallstatt's local mountain, requires a little more pedal power, but this bike tour is worth every inch of the way. Picturesque alpine pastures greet you to the right and left and the descent into romantic Hallstatt is a true tour highlight. Those who feel like going the extra mile are well advised to take the multi-day Dachstein tour.
There is a secure bike cellar with free washing facilities and e-bike charging stations at the Hotel Sommerhof. Your bike can also have a quiet night and recharge its batteries for the next MTB tour in the Salzkammergut. We will be happy to put you in touch with a local guide who, for a fee, will show you the ins and outs of local bike trails. If you need a rental mountain bike or e-bike, we recommend "Sport Jirka" in the village centre.
HIGHLIGHT OF THE YEAR: SALZKAMMERGUT MOUNTAIN BIKE TROPHY
If you are looking for MTB action in the Salzkammergut, the Salzkammergut Mountain Bike Trophy is a must. The bike race with the slogan "a ride to hell and back" with different stages and levels of difficulty is internationally attended and a highlight in the Sommerhof calendar. Each year scores of bike fans come to us for the big event. Of course, a Sommerhof Trophy team with its own jersey and cheering fans is not to be missed.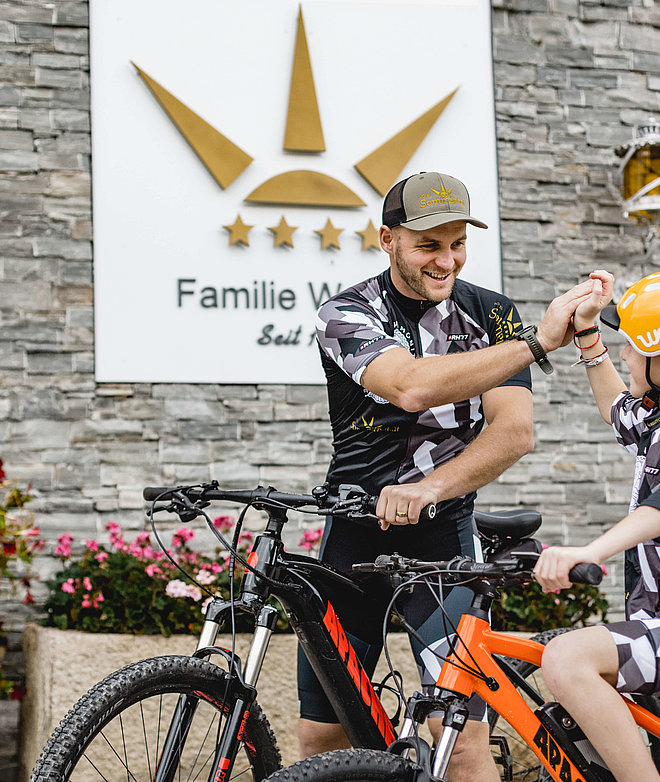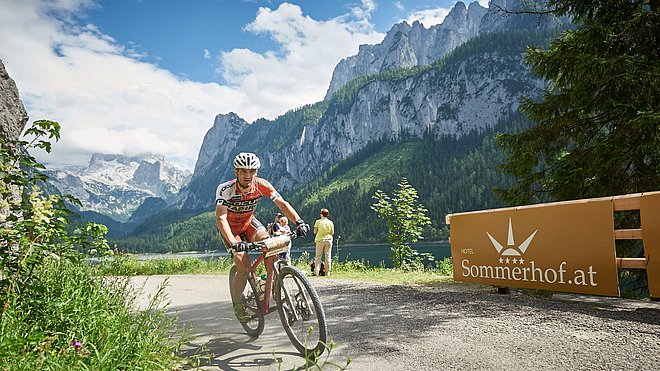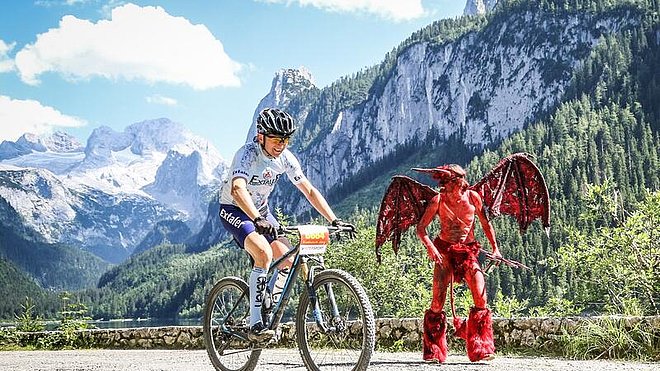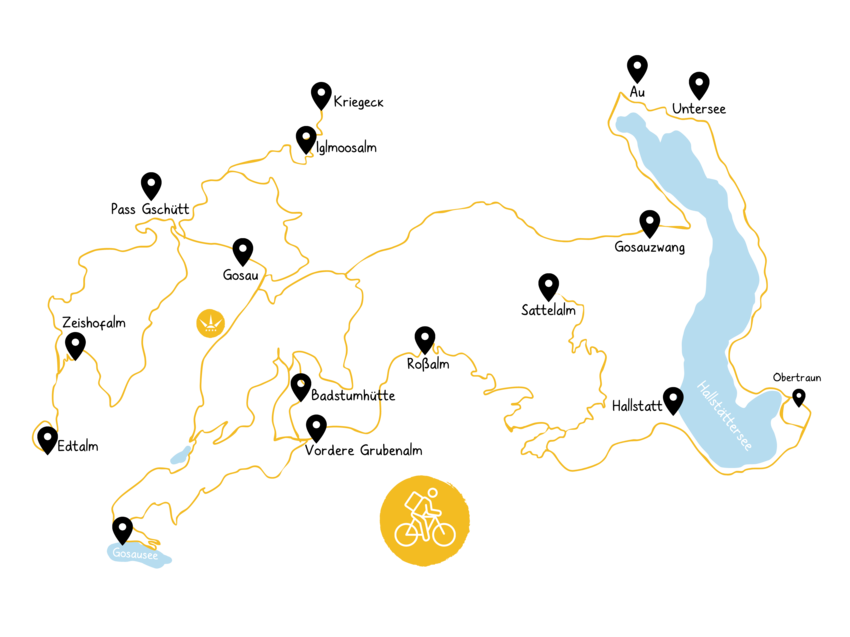 Mountainbike Tours
The Dachstein Salzkammergut region is a real paradise for all kinds of bike tours. Are you sporty, fit and highly motivated? You are more the connoisseur type and nature lover? You want to show your children the beautiful region from a child's seat? Grab your mountain bike or e-bike and enjoy a timeout from the world outside, which is not to be found on the forest roads. We have prepared a few of the most beautiful routes for you: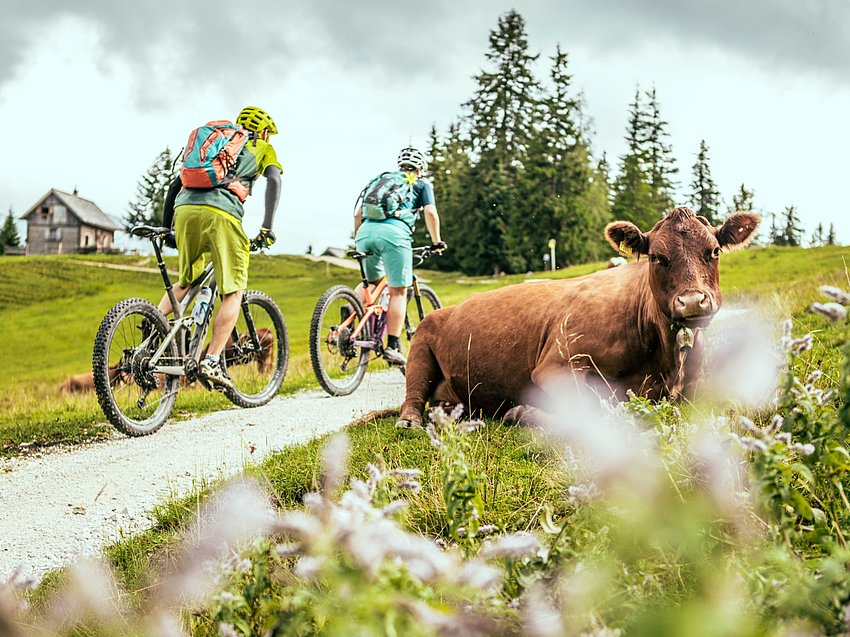 Tours starting at the Hotel Sommerhof bike cellar
Plassen tour: 55 km length and 1440 meters of altitude
Iglmoos tour: 18 km length and 670 meters of altitude
Hornspitz tour: 24 km length and 930 meters of altitude
Seekar tour: 26 km length and 760 meters of altitude
BergSeen05 from Gosau to Bad Aussee: 62 km length and 1360-1448 meters of altitude
Dachstein tour classic: 214 km length and 5.328 meters of altitude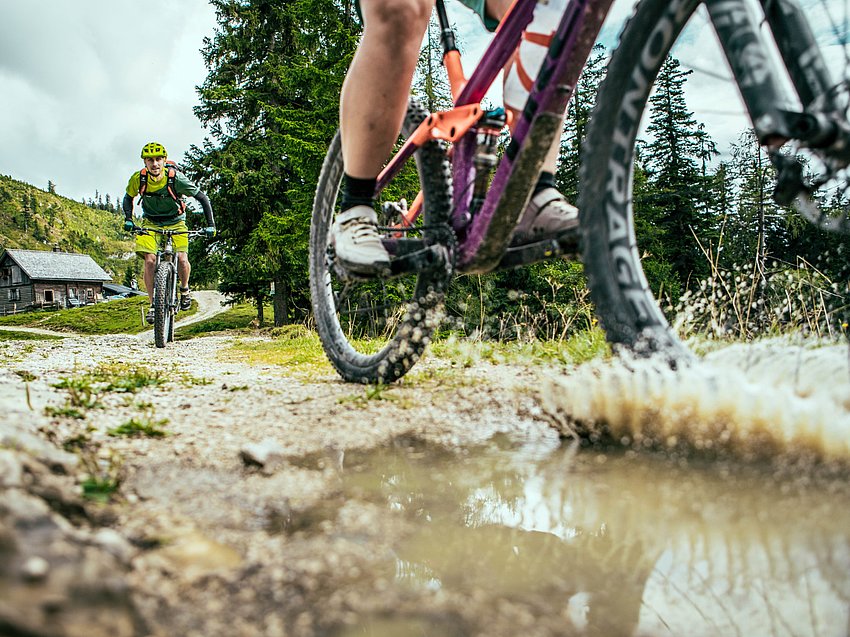 Tours within the Salzkammergut region
East bank trail: 11 km length and 95 meters of altitude
Weißenbachtal and "Ewige Wand": 29 km length and 642 meters of altitude
Rettenbachalm tour in Bad Ischl: 9 km length and 285 meters of altitude
From Bad Goisern to the Hütteneck Alm passing the "Ewige Wand": 27 km length and 920 meters of altitude
Augst Trail at Loser: 3 km length and 349 meters of altitude downhill
Blaa Alm tour: 46 km length and 820 meters of altitude