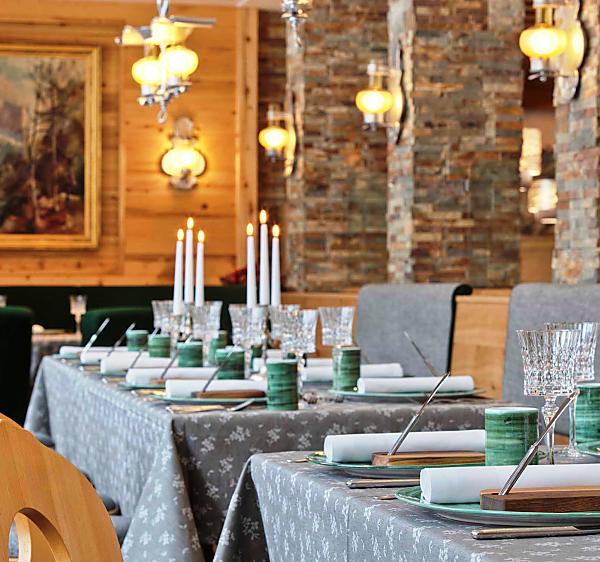 Fine dining, sumptuous celebrations
Come together and enjoy at the restaurant in Gosau
Our newly renovated restaurant in Gosau is open daily from 12:00 pm to 5:00 pm and from 6:00 pm to 8:30 pm. Hotel guests and external visitors are served à la carte. A stylish interior with cosy niches ensures that not only the taste experience is right, but also the atmosphere is first class.
opening times à-la-carte-restaurant:
summer: from 17th of May to 15th of October 2023
winter: from 25th of December to 23rd of March 2024
12.00 am - 01.30 pm
18.30 pm - 08.00 pm
Please make a reservation under:
0043 800 808092 or 0043 6136 8258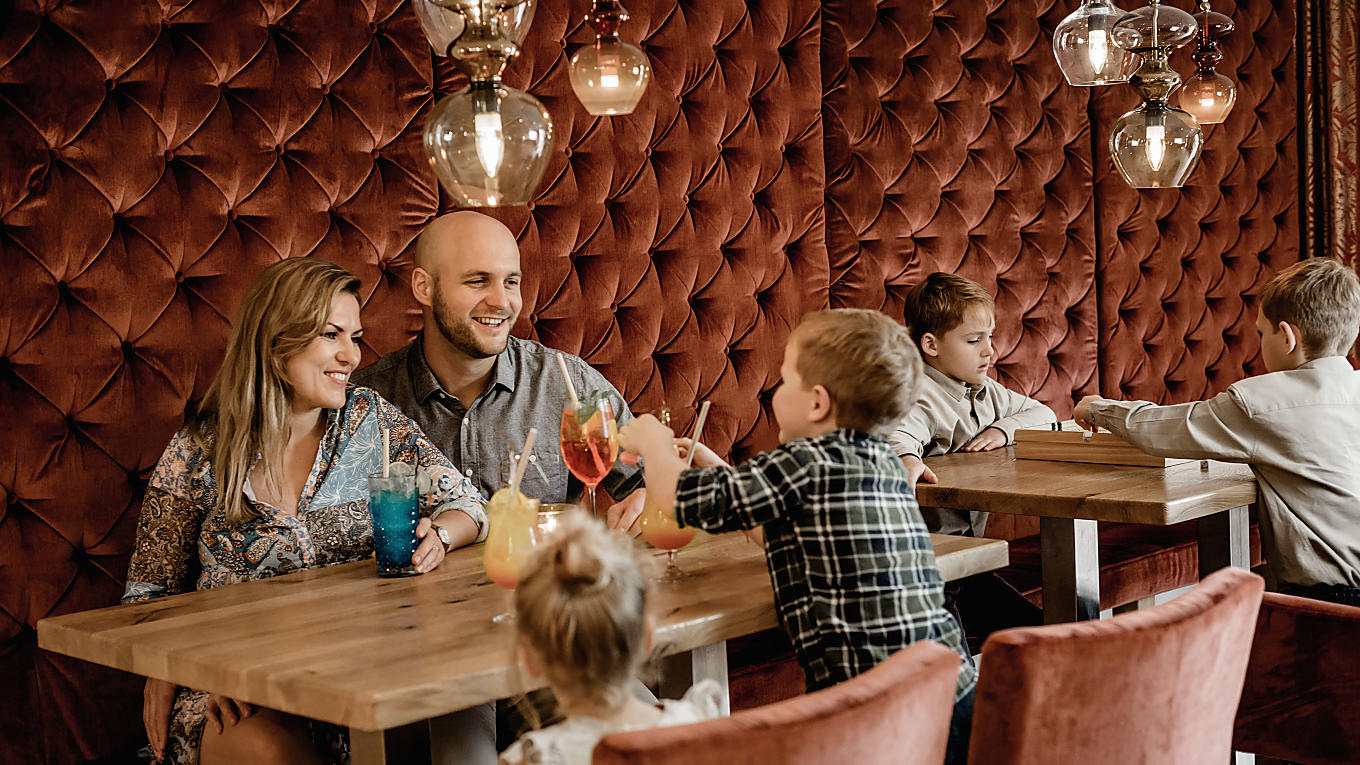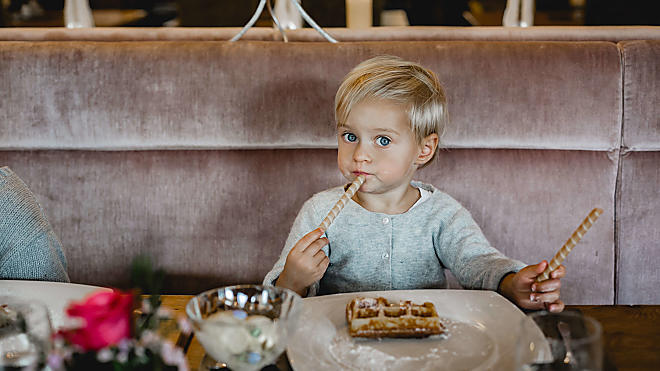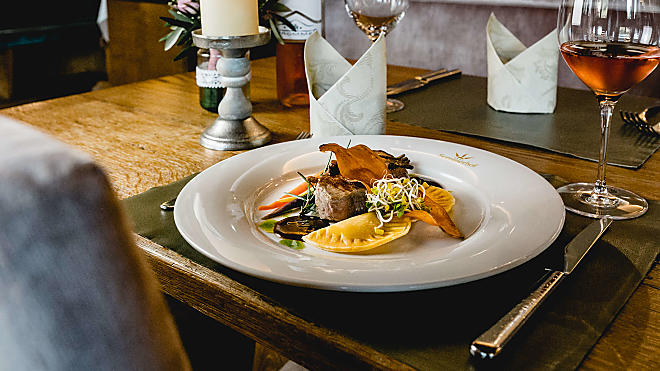 "Meat and milk from local farmers, game from our own stocks and fish from the lakes around Salzburg: It is a matter of course for us that the food we serve comes from the region."
Fine dining in Gosau? For us, that also means that nobody is excluded and intolerances, allergies or special diets are not an obstacle. We are happy to be your vegetarian, lactose-free or gluten-free restaurant in Gosau. Just let us know your needs in advance. Our experts will attentively care for your every need.
TIME TO CELEBRATE: YOUR EVENT LOCATION IN GOSAU
Our restaurant in Gosau can accommodate up to 190 people. Whether it's a christening, wedding or Christmas dinner, we create the perfect setting at the Sommerhof. In the new extension, the Jaga Lounge, around 36 guests can come together to celebrate, chat and wine and dine in Gosau. Old wood, Hallstatt ceramics, loden and chamois armchairs conjure up a very special charm in the Jaga lounge. A video wall is available for personal recordings.
IT IS ALWAYS WINE O´CLOCK
Special moments need special accompaniment. Host Manuel Wallner, himself a wine lover and qualified sommelier, will be happy to open the right bottle for you. In his wine cellar there are more than 2,000 different bottles. Native creations from Austria, intense fruit flavours from Australia and silky aromas from Chile: You decide! Rarities, such as large bottles and old vintages, are also found at our restaurant in Gosau.